Upcoming Events
6:45PM - 7:45PM Wed 19 May 2021 ( Timezone: Mountain )

Please join us on May 19 from 6:45 to 7:45 p.m. for an online event about climate change, local and global.  In conjunction with the Fiske Planetarium at the University of Colorado Boulder, we will show the film "Climate Change in Our Backyard."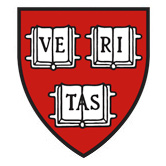 Voting is open from April 1 to May 18, 2021 - Please vote!

Notices of Colorado and Wyoming Harvard alums who have died

Letter from Philip Lovejoy, HAA Executive Director, February 11, 2021

Rocky Mountain Harvard Club founded in Denver, CO on February 11, 1886
Smart Search
You must be logged in to use this feature.
Image Count: 14
Modified: 09/29/2011

Image Count: 23
Modified: 11/21/2011

Image Count: 9
Modified: 12/20/2015