Upcoming Events
6:00PM Thu 21 Oct 2021 ( Timezone: Mountain )

Join Colorado Alumni on October 21, 2021 for a virtual Welcome to Your City Event!

A copy of the newsletter for registered RMHUC alumni - dated September 4, 2021

A copy of the newsletter sent to registered RMHUC alumni by email on June 11, 2021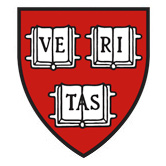 Voting is open from April 1 to May 18, 2021 - Please vote!

Notices of Colorado and Wyoming Harvard alums who have died
Smart Search
You must be logged in to use this feature.
Image Count: 14
Modified: 09/29/2011

Image Count: 23
Modified: 11/21/2011

Image Count: 9
Modified: 12/20/2015