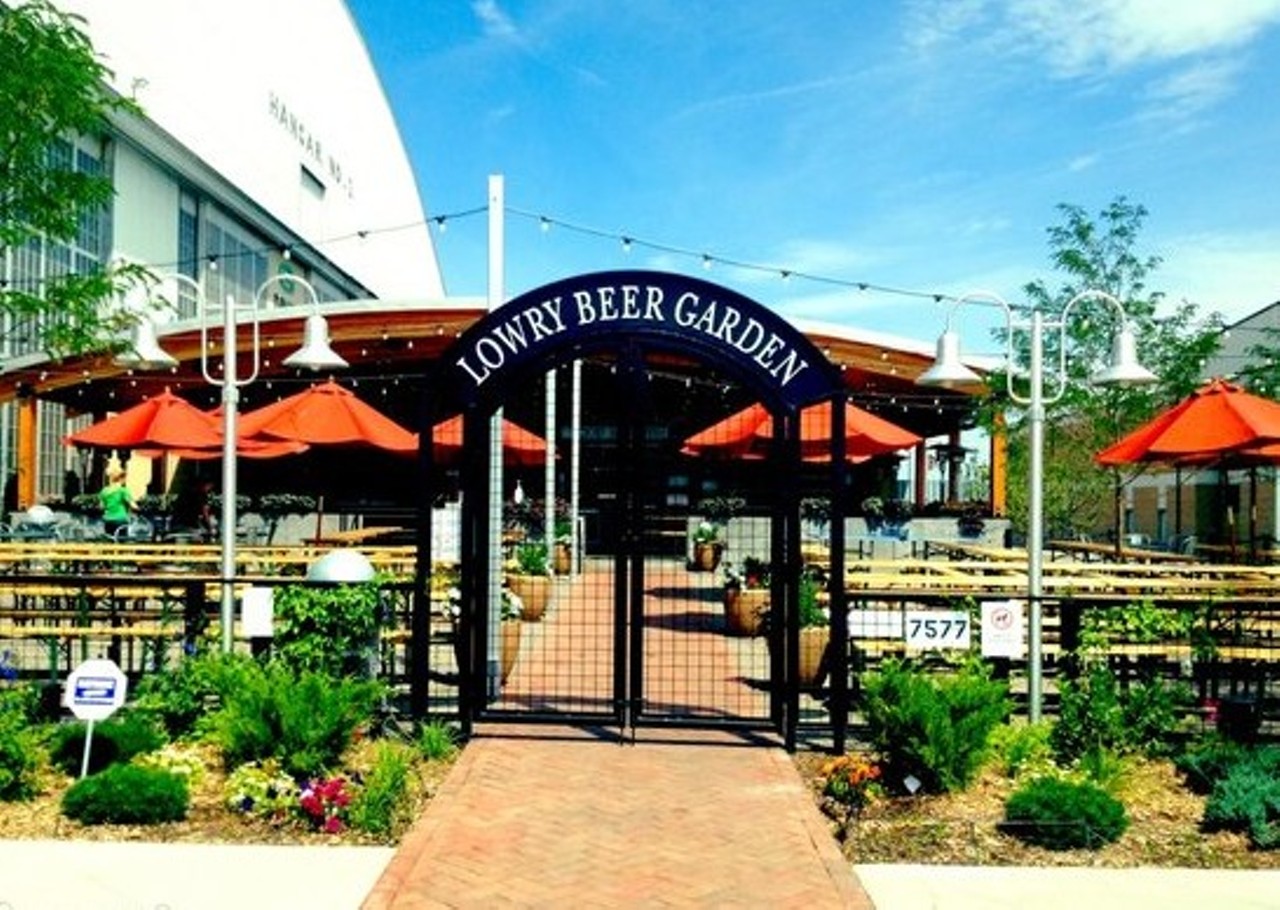 Date: July 19, 2023 @ 6:00 P.M.
Happy Hour for Harvard Alumni and RMHUC Members
Location: Lowry Beer Garden, 7577 E. Academy Blvd., Denver, CO 80230
For more information, please contact Alicia Alvero Koski AB'15, JD'20 - Event Chair.
Happy Hour - July 19, 2023 @ 6:00 P.M.
Join the Rocky Mountain Harvard University Club for a summer happy hour at Lowry Beer Garden, located right next to the iconic Wings Over the Rockies Air & Space Museum in the Lowry neighborhood of Denver. All Harvard alumni, RMHUC members, and their guests are welcome!
Weather permitting, we will be seated in the outdoor section of the beer garden; feel free to bring your dogs! (*please note that dogs are only permitted in the outdoor section)
The RMHUC will provide snacks and appetizers; there will be a cash bar.
Please RSVP below!
When:
6:00PM - 8:00PM Wed 19 Jul 2023, Mountain timezone

Where:
Lowry Beer Garden
7577 East Academy Blvd.
Denver, CO 80230
[ Get Directions ]
RSVP Here...
Look Who's Coming:
Alicia Alvero Koski
Charlene Emory-Proctor
Gabriel Sagewalker
Julie Sullivan Jones
Head Start Facilities
PC Carter
Liberty Mutual Insurance
David Pilz
Forum Real Estate Group
Or Eisenberg
Colette Rector
Cameron Croy
WDIP
Sean Weller
David Wise
JK Costello
Steadman Group
Simone Wright
Denver Public Schools
Bill Horton
RMHUC Steering Committee
Annie Ryu
jack & annie's / The Jackfruit Company
Ritu Saxena
LTIMindtree
Leslie Webb
Brookdale Senior Living
Monika Berankyte
Lisa Purdy
Joanna Hootnick
University of Denver
PC Carter
Liberty Mutual Insurance
Rose Hirschl
Colette Rector
Judd Belstock
Dos Luces Brewery
Matias Sueldo
Miki Comrie
Pinterest
Allyson Mendenhall
Sasaki
Eliot Hoyt
BrightView Design Group
Allison Turbiville
Vail Resorts
Monika Berankyte
Greer Gardner
Enel North America
Bill Bruneau
HGSD
Raafi Alidina
Included
Barton Alexander
Alexander & Associates LLC
Mark Lindsay
US Air Force Academy
John Ries
JJ Raynor
Laura Hickernell
Colorado Cleantech
Christopher Miller
Philippe Weintraub
Univ of Co Anschutz Psychiatry
Allyson Mendenhall
Sasaki
Kelly Mackey
GHX
Anthony Zuefeldt
Valence
Thomas Beresford
Sch Med U, Colorado/Dept Vet Affairs
Eliot Hoyt
Eliot Hoyt
Samanta Mendoza
Elisa Dannemiller
Sunhee Juhon Hodges
Terri Schreiber
The Schreiber Research Group (TSRG)
Kevin Tsai
CrowdStrike
Reece Denzel
Sarah Norell
Scott Rupp
BITKRAFT Ventures
Charlene Emory-Proctor
Margot LeBoeuf
Deloitte Consulting, Government and Public Services
Jaim Coddington
Spear AI
Rosa Baum
Jaim Coddington
Spear AI
Joel Susel
Gary Susman
Envestnet
Amy Slothower
Amy Slothower
Rachel Weintraub
Madeline Proctor
Dalton Stites
Steve Lucado
Dalton Stites
Larkin Reynolds
Foundry Legal, LLC
Steve Susman
Megan Curry
Madeline Proctor
David Back
Jon Oxman
DINISCO DESIGN
Madeline Proctor
Margot van Loon
Margot van Loon
Nina van Loon
Nina van Loon
Madeline Proctor
Madeline Proctor
... a total of 83 guests.
Note: to opt out from this list please sign in, go to My Account and change your preferences under My RSVPs.