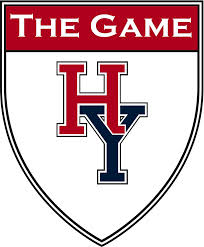 DENVER HARVARD-YALE GAME WATCH PARTY 2019!
Gather with area alumni Saturday, November 23rd to watch The Crimson dominate the Elis at The Yale Bowl!
The Rocky Mountain Harvard University Club invites you and guests to watch the Crimson take on Yale in the 136th playing of The Game. The University Club will be the host this year; note that this is a different location from last year! MOST LIKELY, the game starts at 10:00 Mountain time; get there at 9:30 (but not earlier) to stake out a table. Meet your fellow alumni young and old, cheer on the team from Cambridge, and win a door prize. There is no entrance fee. There is a $15 option for all-you-can eat breakfast pizza, wings, and salad bar, as well as a cash bar for drinks. No RSVP needed!
The Game 2019: Denver Watch Party
Saturday, November 23rd
9:30 AM doors open and 10 AM kickoff (Note: this time MAY change, so please check back here prior to the game!)
The University Club
1673 Sherman St.
Denver, CO 80203

If you have questions, please contact JK Costello at jkjkcostello@gmail.com.