↵
Family-Friendly service event September 23rd!
Fall back to Harvard by improving our city parks with other club members -- families welcome!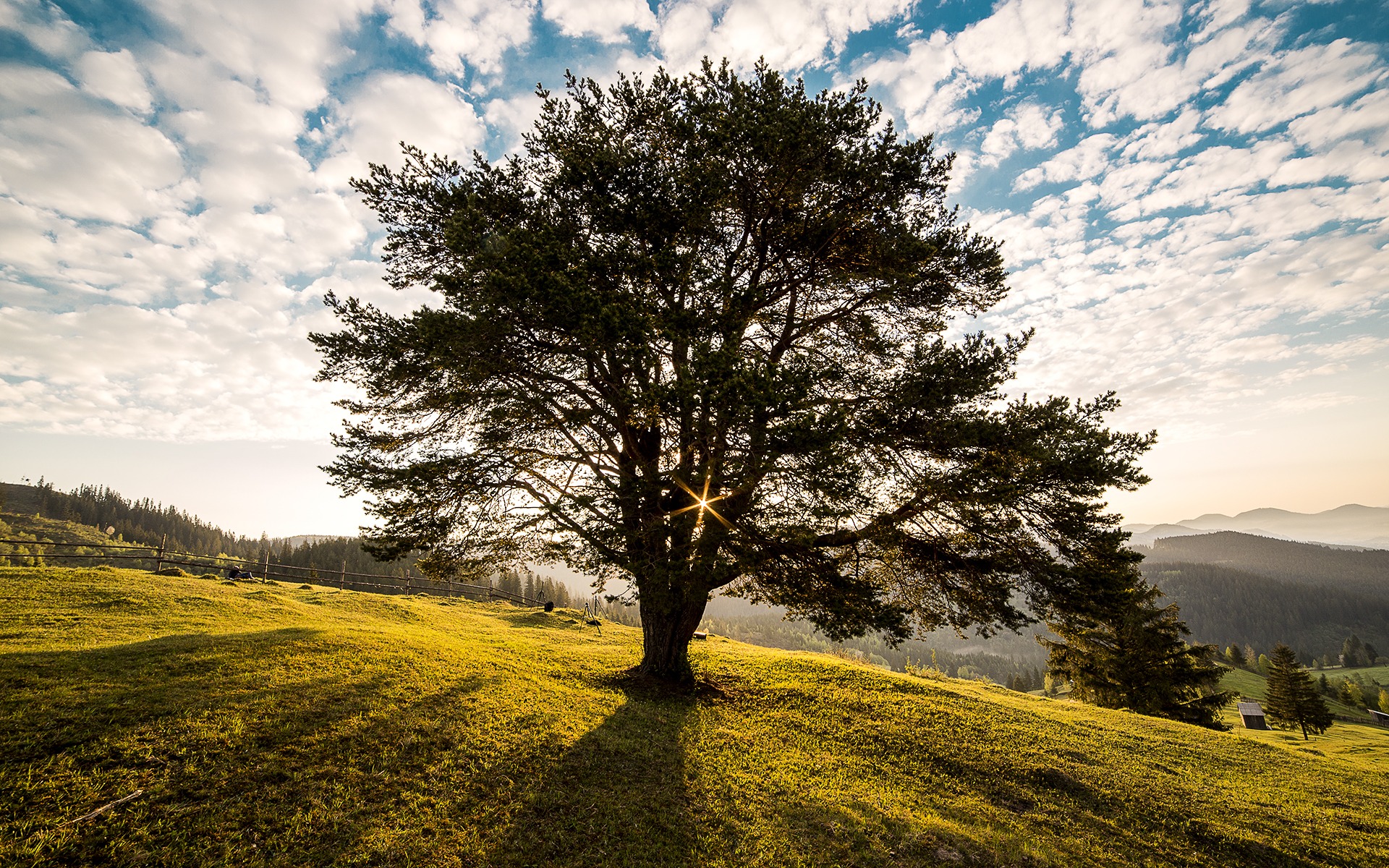 Volunteer with
fellow alumni and families!
Ruby Hill Park in Denver
W. Florida Ave and South Platte River
Saturday, September 23rd
10 AM- 1 PM
The RMHUC welcomes alumni from all schools for this special volunteer event! We will congregate on Saturday, September 23rd at Ruby Hill Park for a morning of parks improvement with Denver Parks and Recreation. Please RSVP at the link on the right before September 16th so that we are able to plan accordingly. See the information sheet below for details on parking, supplies, and inclement weather. If you have questions, please contact Paul Chessin at paul.chessin@post.harvard.edu.
The last volunteer event with the city was excellent! There is plenty of work to do but also time to meet other alumni and their families. There is work for adults and children of all ages and abilities.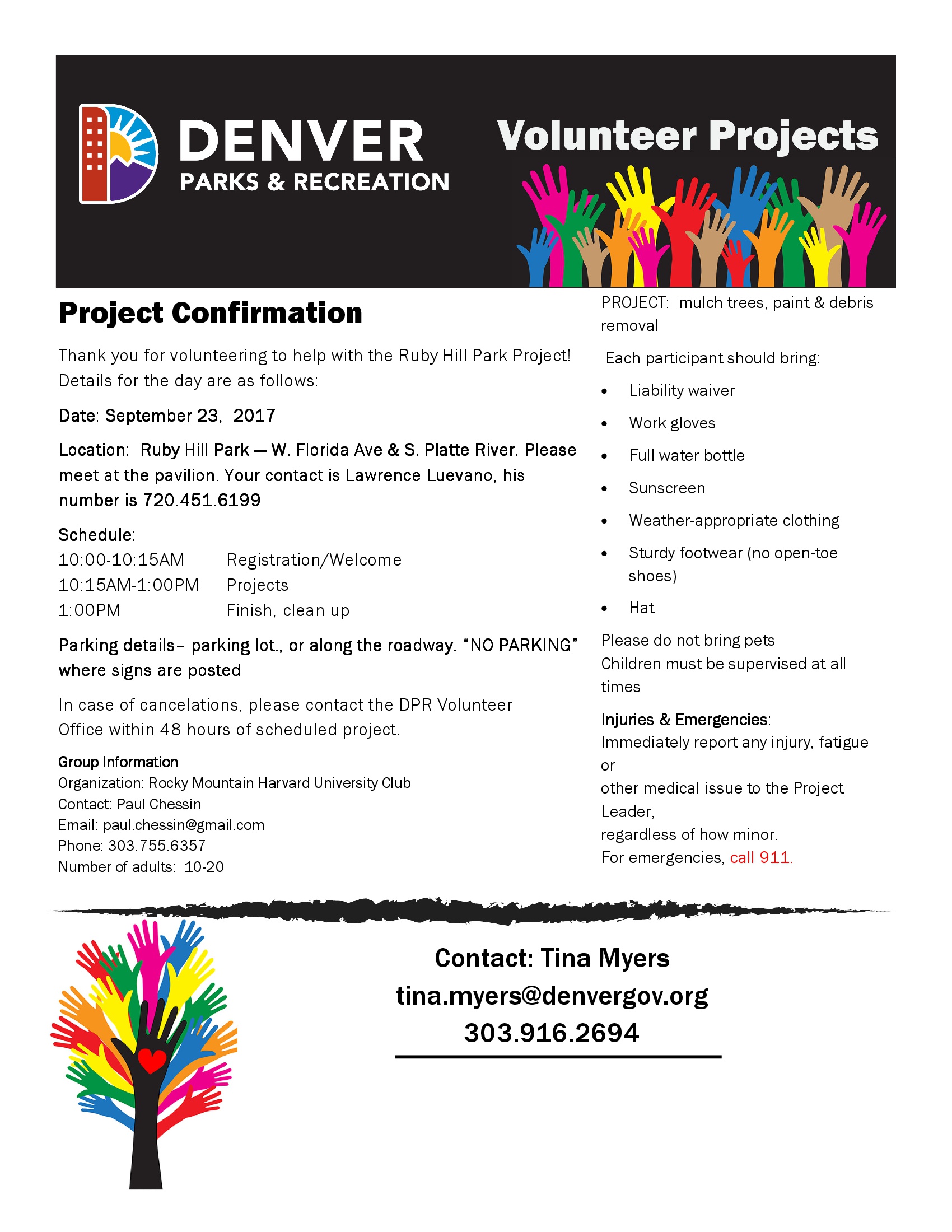 When:
10:00AM - 1:00PM Sat 23 Sep 2017, Mountain timezone

Where:
Ruby Hill Park
W. Florida South Platte River
Denver, CO United States of America
[ Get Directions ]
RSVP Here...
Look Who's Coming:
Paul Chessin
RMHUC
Merrill Barradale
RASEI
simone st. john
RMHUC
Diana Lawrence
Lawrence Consulting
Steve Kregstein
RMHUC
Luiz Baia
DaVita
Alyce Su
China Queen Capital
... a total of 7 guests.
Note: to opt out from this list please sign in, go to My Account and change your preferences under My RSVPs.