↵
Harvard month of service event June 24th!
Spring back to Harvard by planting trees with other club members-- families welcome!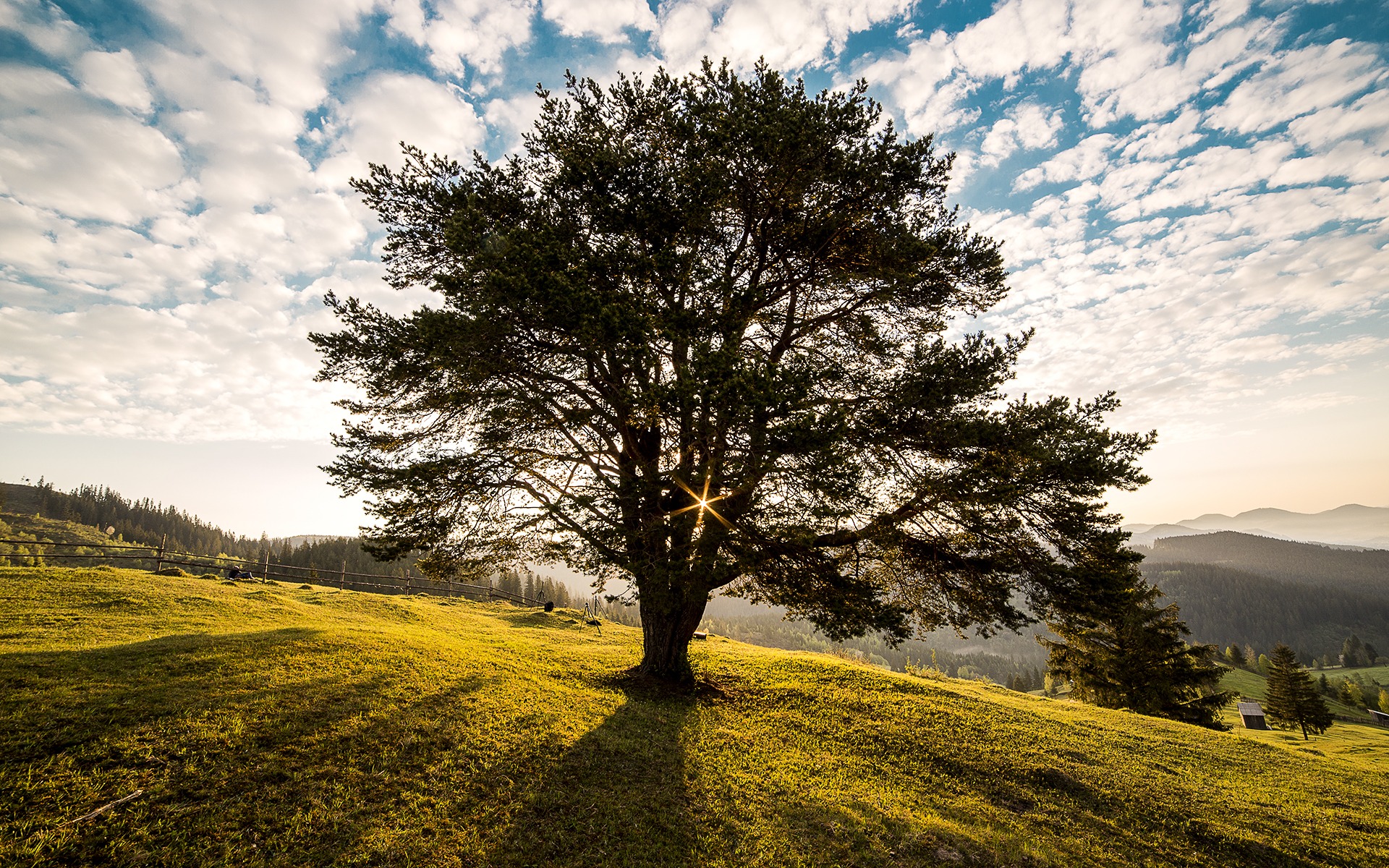 Volunteer with
fellow alumni and families!
Highland Gateway Park in Denver
Pecos and W. 32nd Ave.
Saturday, June 24th
10 AM- 1 PM
The RMHUC welcomes alumni from all schools for this special volunteer event! After a weather-related cancellation two weeks ago, we rescheduled to a sunnier month. We will congregate on Saturday, June 24th at Highland Gateway Park for a morning of tree-planting with Denver Parks and Recreation. Please RSVP at the link on the right before June 17th so that we are able to plan accordingly. See the information sheet below for details on parking, supplies, and inclement weather. If you have questions, please contact Paul Chessin at paul.chessin@post.harvard.edu.
Spring Back to Harvard is a new series of events sponsored by the HAA and taking place across the globe this spring. These events aim to reconnect Harvard grads and their families with local Harvard alumni through fun, family-friendly activities, with a focus on alumni between six and twenty-five years after graduation (but all alumni are welcome!)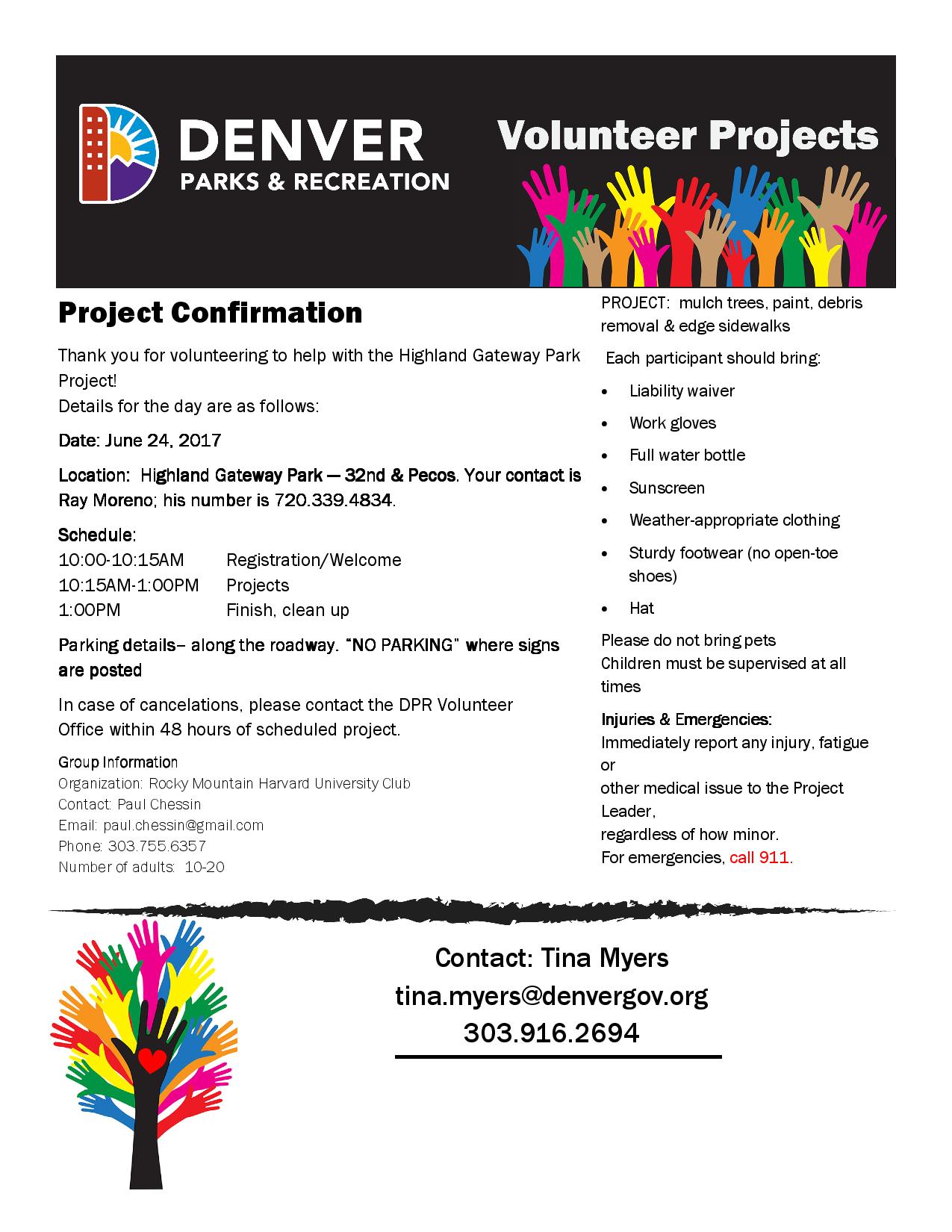 When:
10:00AM - 1:00PM Sat 24 Jun 2017, Mountain timezone

Where:
Highland Gateway Park
Pecos W. 32nd Ave
Denver, CO United States of America
[ Get Directions ]
RSVP Here...
Look Who's Coming:
JK Costello
Steve Kregstein
Rocky Mountain Harvard university club
Megan Harney
MIDAS Education
Paul Chessin
Rocky Mountain Harvard University Club
Lauren Friedrich
Harvard Alumni
Ainsley Tucker
Harvard Divinity School
Valarie Moses
Merril Barradale
RASEI/CU
Anna Feldman
EdM, HGSE
Christina Gomez
Douglas Henston
HBS
Herb Miller
Harvard
Caroline Cowan
HKS
... a total of 13 guests.
Note: to opt out from this list please sign in, go to My Account and change your preferences under My RSVPs.