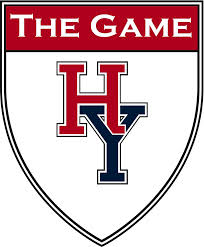 HARVARD-YALE GAME WATCH PARTY 2017!
Gather with area alumni Saturday, November 18th to watch Harvard put Yale in its place, hopefully.
The Rocky Mountain Harvard University Club invites you and guests to watch the Crimson take on Yale in the 134th playing of The Game. The Original Brooklyn's Tavern will be the host this year; please not that this is NOT the Brooklyn's near the Pepsi Center. The game starts at 10:30 Mountain time; get there as early as 10:00 (but not earlier) to stake out a table. Meet your fellow alumni young and old, cheer on the team from Cambridge, and win a door prize. There is no entrance fee. Drinks and food (food starting at 11:00) are available off the menu. No RSVP needed.
The Game 2017: Denver Watch Party
Saturday, November 18th
10 AM doors open; 10:30 kickoff
The Original Brooklyn's
2644 W. Colfax Ave.
Denver, CO 80204

If you have questions, please contact Christie DiNapoli at CNDiNapoli@hollandhart.com.