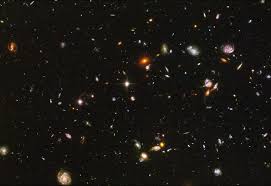 RMHUC CO-HOSTS ALUMNI AT CU FISKE PLANETARIUM WITH PROF. NILS HALVERSON ON DECEMBER 2ND!
Gather with other Harvard Club families as we return to the Fiske Planetarium for an evening about observational cosmology and the beginning of the universe
The Rocky Mountain Harvard University Club welcomes alumni from all Ivy Plus schools for this private event at Fiske Planetarium. After selling out the planetarium in 2012, we are excited for our return! This event is meant for the general public, including alumni, their families, and guests. There will be light appetizers prior to the event; afterwards, we will have the opportunity to observe through university telescopes at the Sommers-Bausch Observatory. Purchase tickets here!
---
Dr. Halverson, the Chair of the Department of Astrophysical and Planetary Sciences, has ventured to Antarctic observatories for direct observation of cosmic background radiation. CU Fiske Planetarium is one of only seven planetariums in the country offering a high-definition viewing experience of the entire cosmos. It is a sight to behold!
---
Special thanks to Michael Banks AB '77, MBA '83 and Andrea Banks (Brown '88) for co-hosting!
---
Dr. Nils Halverson Presents:
"Observational Cosmology: Peering into our Cosmos' Conception"
Saturday, December 2nd
4:00 to 6:00 p.m.
Fiske Planetarium at the University of Colorado
2414 Regent Drive
Boulder, CO 80309

If you have questions, please contact JK Costello at jkjkcostello@gmail.com.
MagnetWidget::Event Dashboard