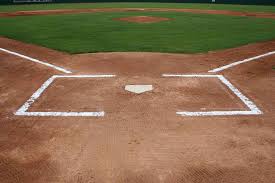 Gather with other alumni for a night at the beautiful Coors Field Rooftop!
NOTE: OUR BLOCK OF TICKETS SOLD OUT! There are more tickets for the game; please contact me via email at jkjkcostello@gmail.com for details.
The Rocky Mountain Harvard University Club welcomes alumni of all ages for a social at the Rockies game vs. the Miami Marlins on Tuesday, September 26th. We'll meet at Terminal Bar in Union Station starting at 5:30 and walk over to the game at 6:30. Come and meet fellow alumni! Appetizers will be provided by the club at Terminal Bar and your ticket to the game includes a drink or a tasty hamburger.
---
If you have any Harvard hats, shirts, or jean shorts, please wear them so we can identify each other at the game. If you can't make it to Union Station, pick up your tickets at will call after 6:30 under my name, Costello.
---
Harvard at the Rockies Game
Tuesday, September 26th, 2017
5:30-6:30 at Terminal Bar in Union Station, 17th St. and Wynkoop
6:30 at Coors Field on Blake St.
$15; deadline to purchase noon on 9/19
RSVP via the link below
Please sign in using your Harvard KeyID to buy tickets.

If you have questions, please contact JK Costello at jkjkcostello@gmail.com.
MagnetWidget::Event Dashboard