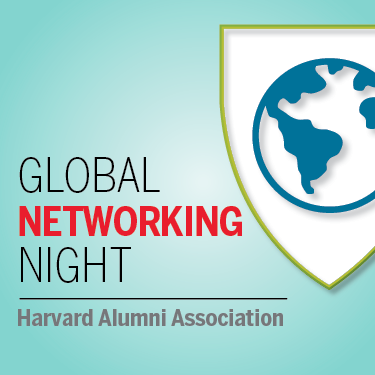 Date: March 16, 2023
Time: 6:00pm to 8:00pm MT
Global Networking Night in Denver!
Register to attend by navigating to HAA GNN Registration website. (Registration required.)
For information about how you can volunteer, please contact RMHUC Co-Presidents.
Global Networking Night - March 16, 2023
Registration Required
The Rocky Mountain Harvard University Club, in conjunction with the Harvard Alumni Association, will host our 2023 Global Networking Night, or GNN.
This year we intend to hold the event in person, local health conditions permitting and will be available to those alumni, students, faculty and their guests who register. There will be a cash bar ... the RMHUC will provide appetizers and snacks.

Venue Change!
Location:
Will Call
3043 N. Brighton Blvd.,
Denver, CO 80216
This is the premier opportunity for Harvard-specific networking and one of our largest events of the year! It's a great opportunity to explore and expand your Harvard Network. This unique event brings alumni together for one night and is held in cities around the world. GNNs are held in over 85 locations with more than 5,500 attendees every year. All GNN events are open to Harvard alumni, students, faculty and their guests.
Register to attend by navigating to HAA GNN Registration website. (Registration for our Denver event will close on March 15 at 6:00pm.)
To become a member of the RMHUC, please follow this link: Become a Member