Alumnae-i Network for Harvard Women
Denver Botanic Gardens tour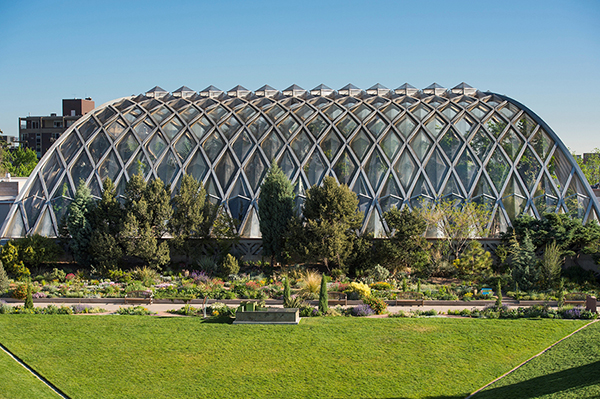 Join the Alumnae-i Network for Harvard Women and Rocky Mountain Harvard University Club for a guided tour at the Denver Botanic Gardens on Saturday, September 24 at 3:00 PM.
The Colorado DSG of the Alumnae-i Network for Harvard Women has organized a guided tour of the Denver Botanic Gardens. This is an opportunity for women from ANHW and the RMHUC to connect while enjoying a docent-led tour of Seasonal Discoveries.
The Denver Botanic Garden's Seasonal Discoveries tour is sure to delight. From their website: "No matter the time of year, botanical treasures await your discovery with these guided tours of gardens at their seasonal peaks. Experience the Gardens' landscape at its best, whether through the colorful bounty of summer or the crystalline beauty of winter."
Members, non-members, and guests are all welcome to join. Tickets for the tour are $15 and include the price of admission to the Botanic Gardens. Tickets can be purchased below until September 16. All genders are welcome to this women-focused event.
Date: Saturday, September 24
Tour Start Time: 3:00 p.m.
Location: 1007 York Street, Denver, CO 80206
RSVP
Click here to buy tickets!!! You must have claimed your Harvard Key to sign in.
Tickets can be purchased until September 16.
Challenges with web registration?
Contact Stacey Fiske, SB '2013: Stacey.Lyne@gmail.com
RMHUC Treasurer
General Questions?
Contact Dr. Meg Bertoni, MTS '94: at anhwcolorado@gmail.com
President, Colorado DSG of the Alumnae-i Network for Harvard Women
Schedule
3:00 p.m. Tour Starts. Please arrive early so that we can gather outside and enter together for the tour.
Parking & Transportation
Limited free parking is available in the parking complex between York and Josephine streets during our regular hours of operation. No overnight parking is allowed. Parking in the parking complex is only for Gardens' visitors. Street parking is available in Cheesman Park or Congress Park, where posted.
Accessibility
Accessibility information can be found at the Denver Botanic Gardens website:
https://www.botanicgardens.org/york-street/parking-transportation-accessibility-york-street