RMHUC Annual Meeting - June 28, 2022
Save The Date!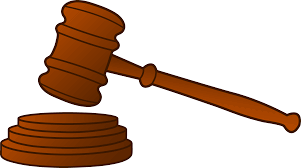 Our main business of the meeting is to elect 2 Trustees to 3-year terms to add to the 2 Trustees with terms that end in 2023 and 2 Trustees with terms that end in 2024.
Rocky Mountain Harvard University Club
Annual Meeting 2022 – Notice to Members
From: Bill Horton, AB '77
President, Rocky Mountain Harvard University Club
Date: June 28, 2022
Time: 6:30pm, Business meeting at 7:00pm
Location: CiviCO, #225, 250 Filmore Street, Denver, CO
Light refreshments.
For Members in good standing of the RMHUC.
Join the RMHUC by navigating here.
Please RSVP below to register for the meeting.
This will help us to properly plan for catering and space.
Agenda
1. Election of 2 Trustees to fill 3-year terms, ending June 30, 2025
2. President's report for Year Ending June 30, 2022
3. Introduction of Co-Presidents-elect
* Anna Jones, AB '79 and Charlotte Horton, AB '13
4. Members Open Forum

Proxies will be accepted for the meeting by using this Proxy Form 2022 - Word Format. Proxy Form 2022 - PDF
Members are asked to submit any additional resolutions to be considered at the Annual Meeting to the Trustees by June 21, 2022 at 12:00pm MT. Please send your email to RMHUC Trustees.
Questions? Please send an email to RMHUC President
* Please note that a larger event for volunteer and member appreciation, for alumni and families, will be planned for later in the summer, if conditions permit.
* Of course, out of respect for the well-being of our members, we will monitor current public health conditions and will only hold the in-person Annual Meeting if those conditions remain acceptable.
Colorado State guidelines for mask wearing can be found here.

Suggested dress code: Smart Casual, Yachting Attire optional
If you wish to join by Zoom, the coordinates are