RMHUC Watch Party: The Game 2015
Come watch the Crimson take on the Very Best College Team From New Haven at Chopper's! The party starts at 11:30 (MST) on November 21st, one hour prior to kickoff.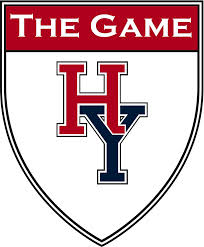 Please join us at Chopper's Sports Grill for the Harvard-Yale Game on Saturday, November 21st as we cheer on the Good Guys.
Alums, family, and friends are welcome to celebrate and watch as Yale goes in search of its first victory since 2006. Harvard has beaten Yale 13 out of the last 14 times: this year should be no different!
Don't miss an opportunity to be a part of history!
There is ample parking on site. We hope to see you there! Crimson garb is encouraged!! Kids and grandkids welcome!!!
This event is sponsored jointly with the Colorado Yale Association, so expect to rub elbows and clink glasses with Those Other Guys. (Handkerchief waving is permitted.)
As is our custom, we will award prizes for correctly predicting the score at the end of each quarter.
Doors open at 10:00 AM. While the game starts at 12:30, early arrival will assure seating (Harvard and Yale alumni aren't the only people who watch football, after all). 11:30 is advised. RSVPs neither required nor possible. Guests wearing crimson welcome. No $$ (unless you wish to purchase food and/or drink).
Illegitimum non carborundum.