You're Invited to the 2011 RMHUC Annual Holiday Party!
At a Country Estate in Lafayette, Colorado
Please join your fellow Club members, friends and families to socialize and dine on delicious hors d'oeuvres, a full buffet dinner, and exquisite desserts. Plus, an open bar with beer, wine, and a variety of non-alcoholic beverages.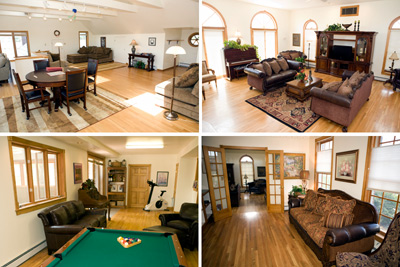 This year's soirée is being hosted by Club member Aaron Harber at his beautiful country-side estate in Lafayette. You may know Aaron as the host of The Aaron Harber Show, a public affairs program that airs in Denver and throughout Colorado.
• RMHUC member
$45
• Member plus one guest
$90
• Additional guests and non-members
$50 per person
• Youths (ages 10-30 years)
alums / guests / children
$25 per person
• Children under 10
Free!
Reserve your space today!
Questons? Want to help out and volunteer at the party? Please contact Molly Thelosen.